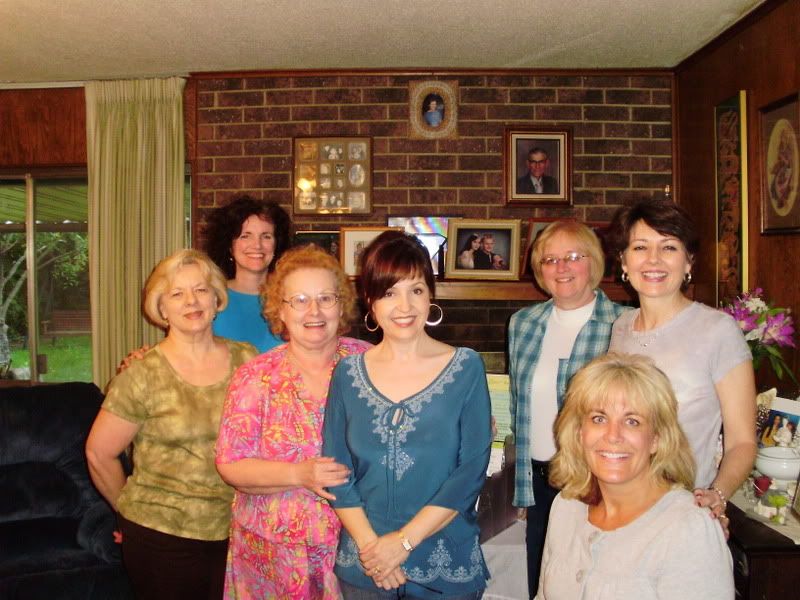 God gave Patty two books that will help other authors in their writing and their business. She's started a publishing company for these books and possibly more to come.
What I learned on the Way to the Last Page
is a simplified handbook with a wealth of helpful information for authors.
Writing ~ It's Your Business
gives no-nonsense information about what constitutes a writing business and how to keep up with that business more easily. I recommend both of the books.
We celebrated with root beer floats, one of Patty's favorites. Those attending, from the left, are Janice Olson, Jane Thornton, Lena Nelson Dooley, Lynne Gentry, Patty PacJac Carroll, Lisa Buffaloe, and Mary Williams.