Thursday evening, August 28, we celebrated the sale of Ronie's first book. Of course, we were also celebrating her birthday. Talk about a special person!!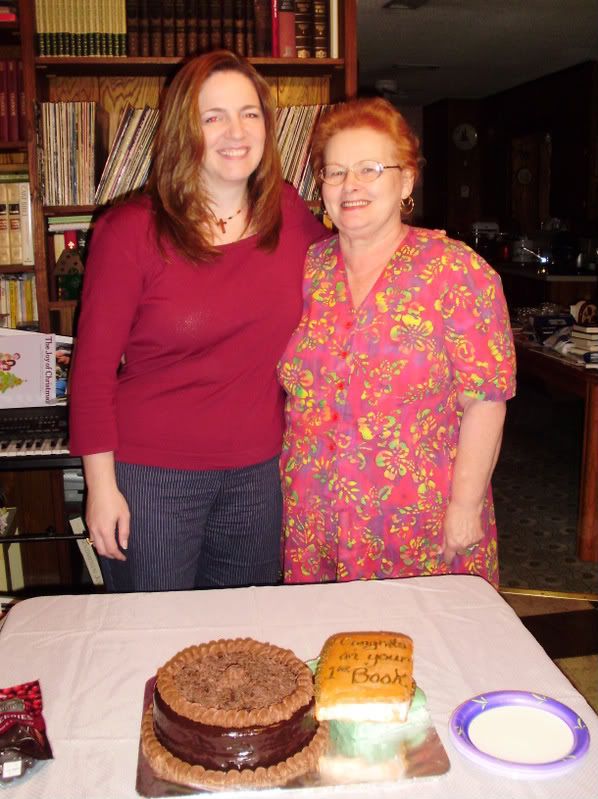 Ronie is the 14th person I've mentored who became published. I'm very proud of her and her progress, as I am with all the others.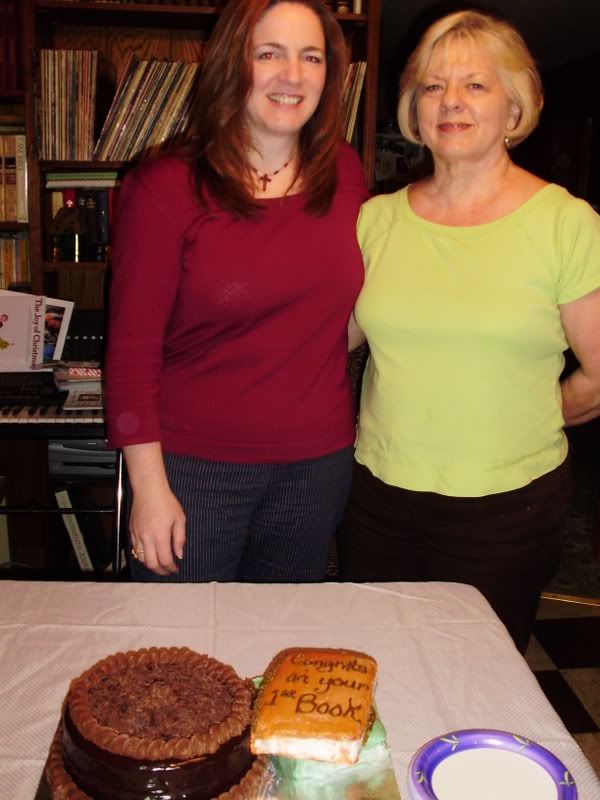 Janice Olson is our own cake specialist. She baked this one to celebrate Ronie's sale. Thank you, Janice.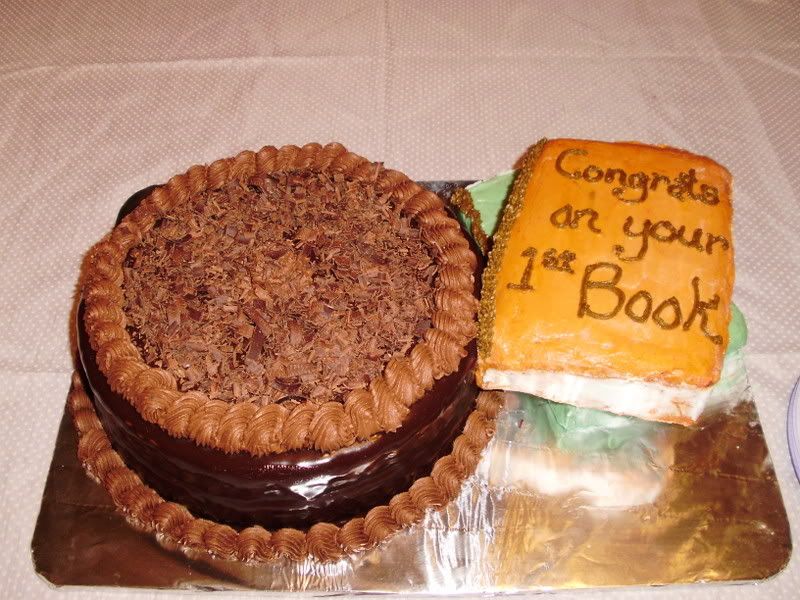 That was almost too pretty to eat. . .but we enjoyed it anyway, ganache and all.